Main content starts here, tab to start navigating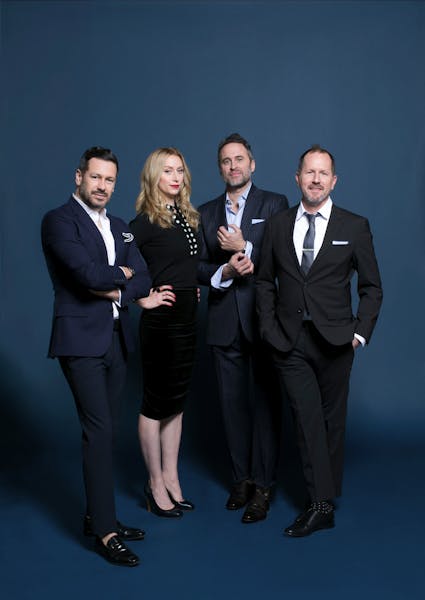 AvroKO
The Owners
Four partners, 14 years, multiple disciplines rooted in hospitality.
New York-headquartered design-and-concept firm AvroKO, is equally adept at the varied disciplines of architecture, furniture, graphics, and even fashion. Founded by 4 additional partners - Adam Farmerie, William Harris, Greg Bradshaw and Kristina O'Neal - each contributing a unique vision to the company's multifaceted design mission. AvroKO has established a new paradigm in the hospitality industry, encompassing a multitude of disciplines and creating thoughtful, provocative architecture, brands, products, and environments.
AvroKO's spirit of adventure and entrepreneurial curiosity has also inspired the Principals to pursue their own "self-propelled" projects, such as residential development, furniture lines, and several restaurants and bars which are wholly conceived, designed, owned, and operated by the company. These include PUBLIC, The Daily, Saxon + Parole, Madam Geneva, GENUINE Roadside, GENUINE Superette and GENUINE Liquorette in NYC; and Saxon + Parole, Moscow.